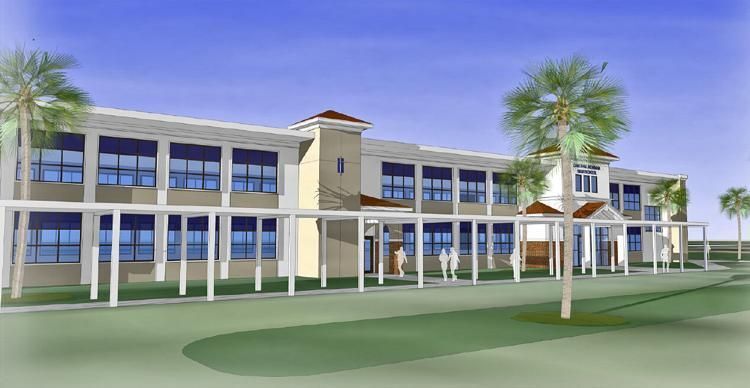 WEST PALM BEACH | Cardinal Newman High School recently broke ground on a $10 million renovation of the school's north academic building.
The renovation includes a more centralized entry, a welcome center with offices for admissions, college advising and student services, state-of-the-art science facilities and laboratories, an innovation center, and classrooms for mathematics.
"We deeply appreciate the generosity of the many donors who have contributed and believed in the vision to enhance Cardinal Newman's facilities to provide students with an unrivaled learning environment," said Christian Brother Thomas Zoppo, outgoing president. "The incredible support and philanthropy of donors have surpassed our expectations, securing vital resources to propel the school's mission forward."
The renovated state-of-the-art facility is scheduled to be completed in about a year. Throughout the renovation, the high school will remain fully operational. Cardinal Newman has provided a college preparatory Catholic education for more than 60 years. The leadership of Brother Zoppo, joined by campaign chairs Nick Coniglio and Rich Rendina and major gifts chairs Ellen Acosta and Jim Arrigo (board advisory chair), brought the vision to fruition.
The school continues fundraising for the Shaping the Future appeal, a five-year endeavor that will allow advancement to be completed in phases as funding is provided.
Founded in 1961, Cardinal Newman's coeducational environment allows students to grow and develop in a safe and communal setting. Every classroom promotes collaboration, creativity and critical thinking, and each student receives the support required to achieve his/her personal best.
For more information about Cardinal Newman High School, visit https://cardinalnewman.com/, call 561-683-6266 or follow the school on Facebook, Twitter and Instagram.