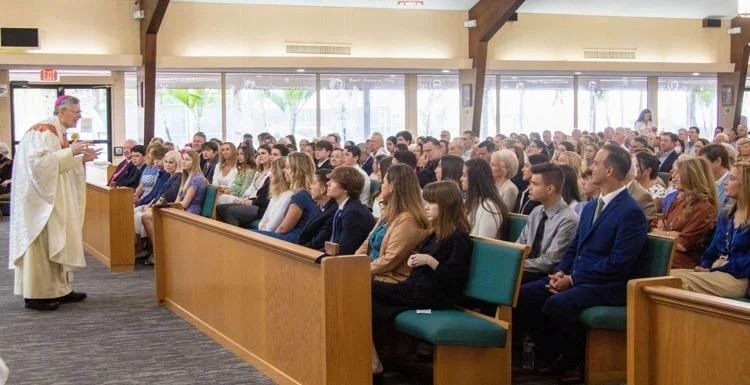 Bishop Gerald M. Barbarito speaks to the confirmandi of St. Lucy Parish Jan. 8, 2023. Father D. Brian Horgan, pastor, welcomed Bishop Barbarito to the Highland Beach parish for the confirmation of 20 young adults.
COURTESY | LASHELLS PHOTOGRAPHY
To read this and other stories in Florida Catholic, click here.