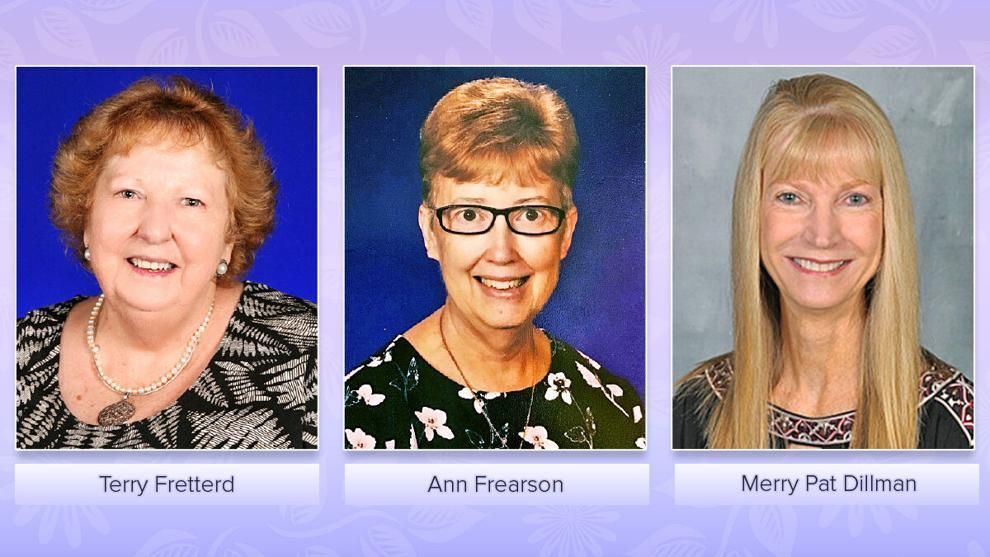 PALM BEACH GARDENS  |  The Diocese of Palm Beach recently honored 13 educators who are marking milestone years of service. Because of precautions due to the pandemic, the diocese again declined to have an in-person award ceremony.   
"We've really missed presenting these awards in person, when our teachers used to gather in February for a diocesan-wide professional development day, which has been on hiatus due to COVID," said Gary Gelo, superintendent of schools. "It's always extraordinary to see the number of veteran teachers who are recognized, and to be able to express our gratitude to them for their years of ministry in our Catholic schools."  
The educators recognized this year are:
50 years – Theresa Fretterd, Cardinal Newman High School;
45 years – Ann Frearson, Cardinal Newman;
30 years – Patricia Dillman, St. Anastasia School;
25 years – John Clarke, Office of Catholic Schools; Elizabeth Foley, St. Juliana School; Jill Hambrook-Broz, All Saints School; Cyndee Shevak, John Carroll High School;
20 years – Laura Budnyk, St. Clare School; Linda Hamilton, St. Anastasia; Keelin Hayden, Cardinal Newman; Kerry Humes, All Saints; Mark McElwee, St. Joseph School; Dominick Scotto, John Carroll.
To read the full story in Florida Catholic, click here.